Dippin' Dots & Shaved Ice
Ready to enjoy some ice cream or shaved ice? We got you covered. Come on in and enjoy one of our awesome flavors of Dippin' Dots or shaved ice.
​I scream, you scream, we all scream for Dippin' Dots ice cream. Dippin' Dots are beads of cryogenically frozen ice cream – that means it's super cold! High quality ice cream ingredients are used, the same found in regular ice cream, and flash freeze it into tiny beads…super cold.
Kiddie Cup 3.5 oz $3.25, 5 oz cup $4.25, 9 oz cup $5.89, 12 oz cup $7.89 (cups will come with lids and individually wrapped spoons)
Please feel free to print of the picture of Frozeti the Yeti and have your little one(s) color the picture and bring it in so we can hang it on our Frozeti the Yeti Wall.
Our shaved ice flavors come from Snowie Naturals – no artificial flavors or colors – sugar free Stevia Monk Fruit flavors available. We offer 13 flavors and 6 sugar free flavors. The sugar free flavors are made with Stevia Monk Fruit, not chemically processed. No fructose syrups in our flavors.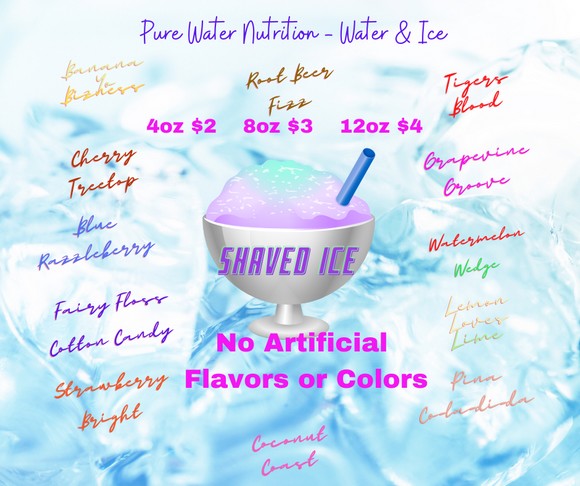 Flavors: Chocolate, Chocolate Malted Crunch, Cookies N Cream, Cotton Candy, Mint Chip, Pecan Praline, Rainbow Sherbet, and Rocky Road
Cone Options: Cake Cone or cup included in pricing. Classic Waffle cone additional cost. Prices start at $1.99 plus tax.